Tidepool has prioritized health equity in the design of our products, but that focus hasn't yet reached medical illustrations. Working closely with an illustrator and patients, we aligned on a visual language and designed over 40 images that incorporated different body types, skin tones and age variation into instructional set-up content — created with illustrator Lindsay Mound.
MY ROLE: Concept, Creative Direction and User Research

COMPANY: Tidepool

CREATIVE TEAM: Lindsay Mound (Illustrator)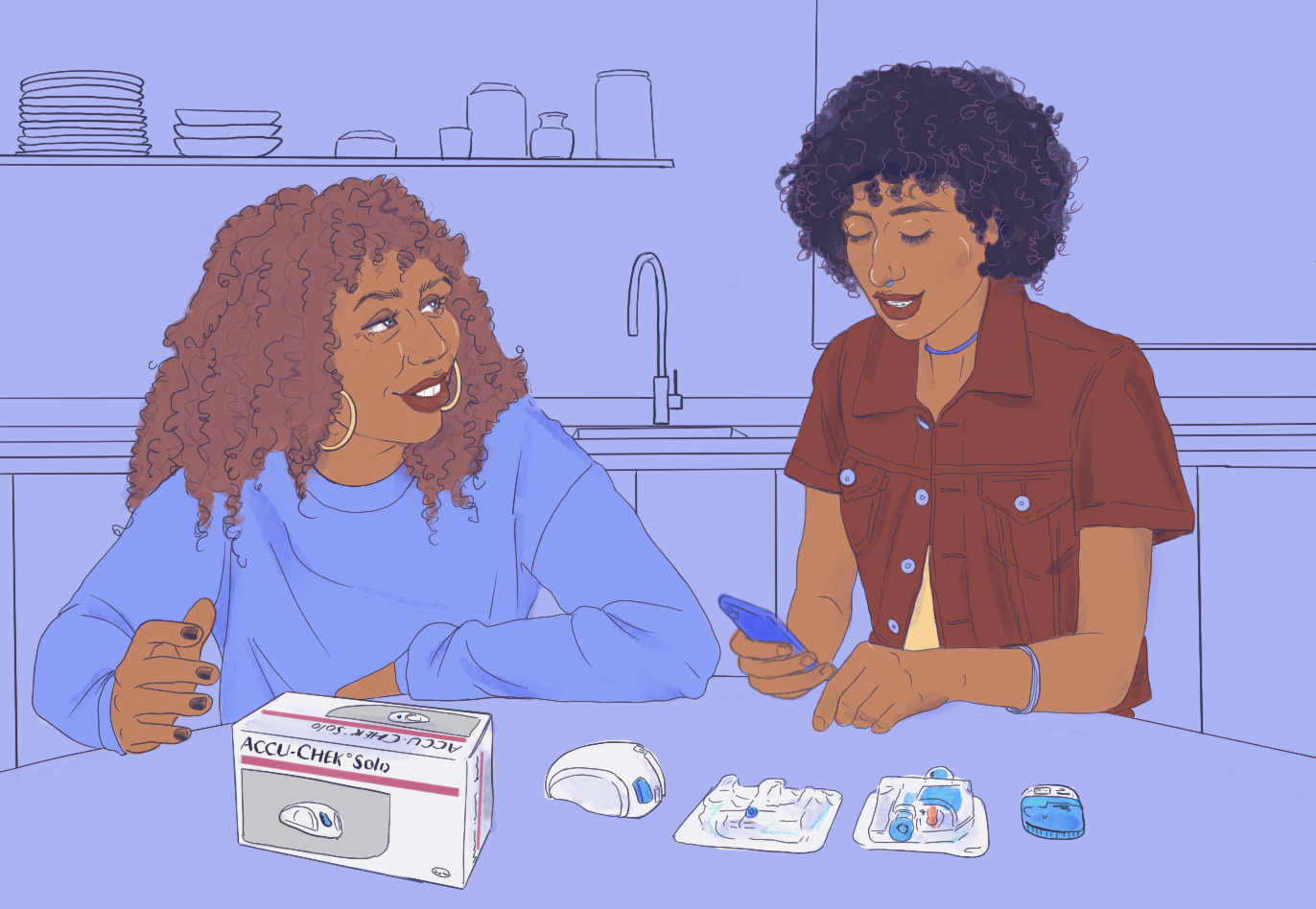 Illustrations emphasize Tidepool's humanity and reassure users they are welcomed and celebrated, while ensuring total product accuracy and instructional clarity.

THE PERIOD PROJECT
FOUNDER & PRODUCT DESIGN LEAD
TIDEPOOL ILLUSTRATIONS
ART DIRECTION
ALLBODIES DIGITAL
PRODUCT DESIGN & ART DIRECTION
ALLBODIES SOCIAL
ART DIRECTION, COPY & DESIGN
TIDEPOOL LOOP [COMING SOON]
LEAD PRODUCT DESIGNER
COOPER HEWITT INSTALLS
SOUND EXHIBITION DESIGNER
BROKEN HALO MANAGEMENT
IDENTITY & CREATIVE DIRECTION
PARAMOUNT & OTHERS [COMING SOON]
SONIC BRANDING

TOXIC LOVE
CREATIVE DIRECTION & DESIGN
MOUSSE PHOTO ESSSAY
CONCEPT, ART DIRECTION & DESIGN